191 Summer Street
Kingston, MA 02364
Keep up to date
Retail Store
Our New Store is open!
Come Visit our new display ponds and retail space.
Testimonials
"I love what you did!"
Water Features
Container Water Gardens
Decorative Containers with aquatic plantings, fountains and fish.
Basalt Rock Fountains
Decorative natural stone fountains. Great for entry ways and indoor fountains for residential or commercial.
Pondless Waterfalls
Natural looking waterfalls and streams without the maintenance of a pond. Great for business or front yard curb appeal.
Hobby Ponds
Ranging in size from 6×8′ up to 20×30′ these ecosystem ponds are built for people who enjoy aquatic plants, koi, and waterfalls.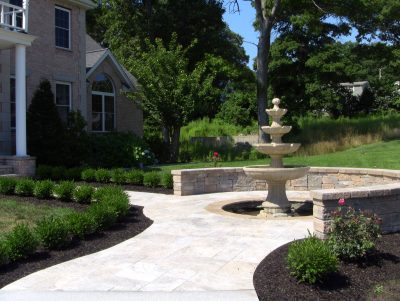 Extreme Ponds
These ponds are for people who want the most amazing, jaw dropping, extreme ponds in the country. The only limitations are your budget and our imagination!
Wetland Filtration
Cleaning large scale bodies of water, retention ponds, irrigation ponds, and golf course water hazards. Large-scale applications can be marketed to developers, creating waterfront property instead of looking for it.