191 Summer Street
Kingston, MA 02364
Keep up to date
Retail Store
Our New Store is open!
Come Visit our new display ponds and retail space.
Testimonials
"followed through on everything they promised and more"
Wetlands & Large Water Features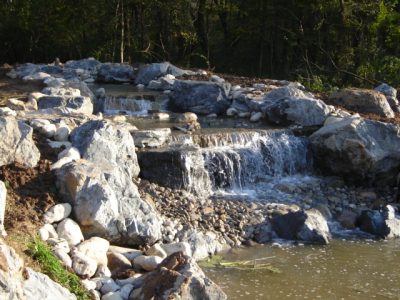 As the popularity of water features has increased rapidly over the past few years; one of the fastest emerging segments of water gardening is the large scale and wetland projects. Retention ponds and large-scale ponds traditionally have had problems with poor water quality, high maintenance, low levels of dissolved oxygen and excessive nutrients.
With new techniques available and tested in the field, properly designed large scale water features and wetland projects are taking off all over.
These projects range from large retention ponds, golf courses, commercial landscape applications, developer subdivision focal points retail developments, hospital healing gardens and even resorts and hotels.